Kingston First was formed in 2005 and has been championing the business community of Kingston town centre ever since.
As a Business Improvement District (BID), Kingston First operates on a five-year term and must renew its status every five years in order for our work to continue. In May and June 2019, we will be holding a ballot asking you to renew Kingston First for another five years.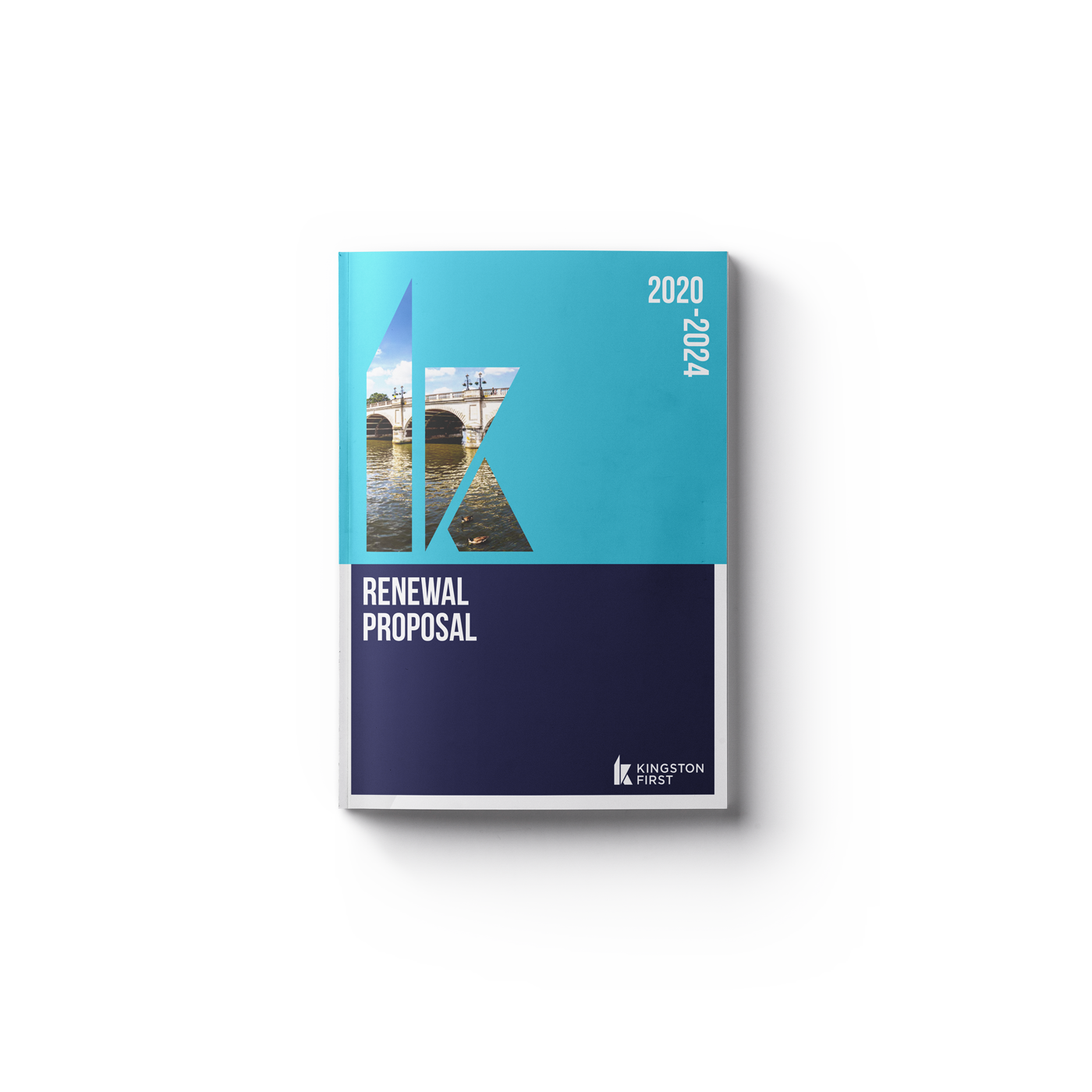 Our Renewal Proposal 2020-2024
Over the last 12 months we have been conducting extensive consultation with you to find out what matters to you most, which of our projects and services you find most valuable, and what priorities you would like to see addressed over the next five years.
Based on your feedback, we have created a Renewal Proposal outlining the continuation of our projects and services to help support your business as well as our ambitions for the town as we head into the 2020s. This document will be posted to you at the beginning of May and at the end of May through to the end of June, all members will have the opportunity to vote to see the work of Kingston First continue for another term.
READ THE BUSINESS PLAN
The Renewal Ballot
Frequently asked questions
Who is Kingston First?
Established in 2005, Kingston First is a Business Improvement District. A not-for-profit organisation responsible for delivering a number of initiatives to support the commercial success of the business community in Kingston upon Thames.
Democratically elected by the businesses of the town centre, we deliver projects and services that ensure Kingston is a thriving and attractive environment to do business in, as well as a vibrant and exciting destination for people to visit, shop, learn, work and live in.
What is the Renewal Ballot?
In accordance with UK legislation, Business Improvement Districts operate on fixed term of up to five years and must renew their status at the end of every term.
Kingston First's third five-year term ends in December2019.  There will be a legally required vote to secure a fourth term and for our projects and services to continue for another five years.
The ballot will be carried out independently by Electoral Reform Services.
When is the ballot?
30 May to 27 June 2019. The result of the ballot will be announced on Friday 28 June 2019.
How do I vote?
All levy-paying businesses within the Business Improvement District will be posted a ballot paper on 30 May 2019.Completed ballot papers must then be returned via post or deposited at either of the two secure ballot boxes in Kingston town centre by 5pm on Thursday 27 June.
Ballot boxes will be located at Kingston First's offices and at the Council offices at Guildhall.
How do I know if I am a levy-payer?
If your business is situated on a named street in the business plan and within the determined boundary area, then you are a levy payer.
Why have I received more than one ballot paper?
Each rateable business property, known as a hereditament, is entitled to one vote per hereditament. Businesses occupying more than one hereditament will get more than one vote.
How can I request a replacement ballot paper?
How will the ballot be determined as successful?
The BID ballot will be successful if the following two tests are met:
A simple majority by number of those voting must vote in favour

Those voting in favour must represent the majority of rateable value of those voting
What happens if it's a 'no' vote?
Should the ballot fail to gain a positive majority vote, Kingston First will cease to exist on 31 December 2019 and all projects and services funded by the BID will terminate.
There is no replacement body that will deliver the services instead.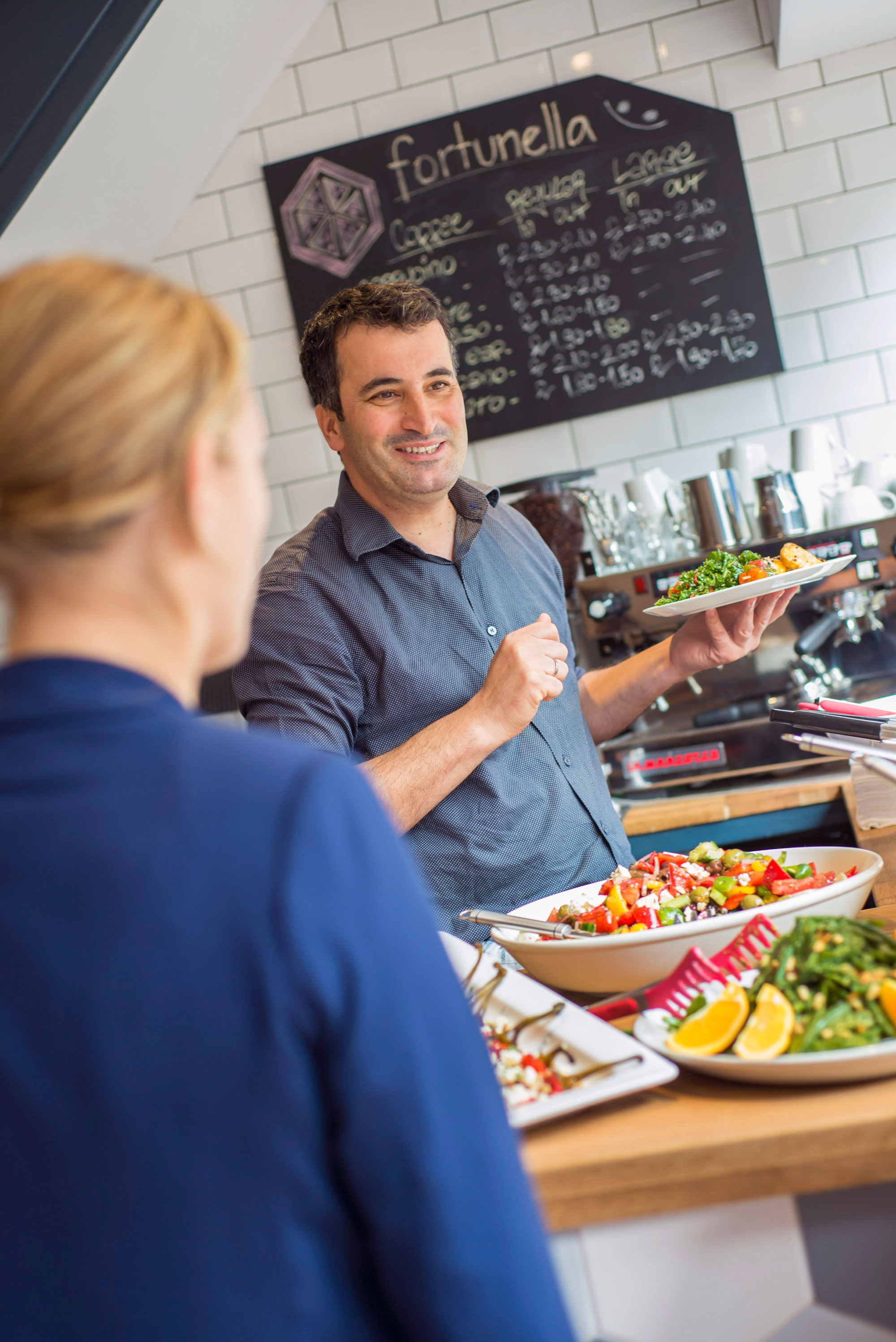 Key dates
8 May 2019

30 May 2019

27 June 2019

28 June 2019