We've been driving initiatives that support the commercial success of Kingston's business community since 2005.
Kingston First started its new five-year term in January 2020 following a successful ballot with 92% of businesses and organisations in Kingston upon Thames voting in favour of renewing Kingston First Business Improvement District, and 90% voting in favour by rateable value.
Over 900 businesses and organisations in the local area were balloted, welcoming a highly engaged response rate of 65%. The result had the highest turnout Kingston First has ever received, highlighting the resounding support for the current BID and its future plans.
Our mission is to ensure Kingston is a thriving and attractive environment to do business in, as well as a vibrant and exciting destination for people to visit, shop, learn, live and work in. We represent the business community, ensuring their voice is heard and we also manage the day-to-day running of Kingston's markets.
In January 2020 we announced the successful renewal of our five-year term, extending our charter until 2024.

What we do:
The BID area
Frequently asked questions
What is a BID?
A Business Improvement District (BID) is a defined geographical area within which businesses and organisations work together to create a plan and co-invest into additional projects and services which benefit their area.
How do I contribute?
All businesses within the BID area contribute via a levy. If you are unsure whether your business falls within the BID boundary, please contact us.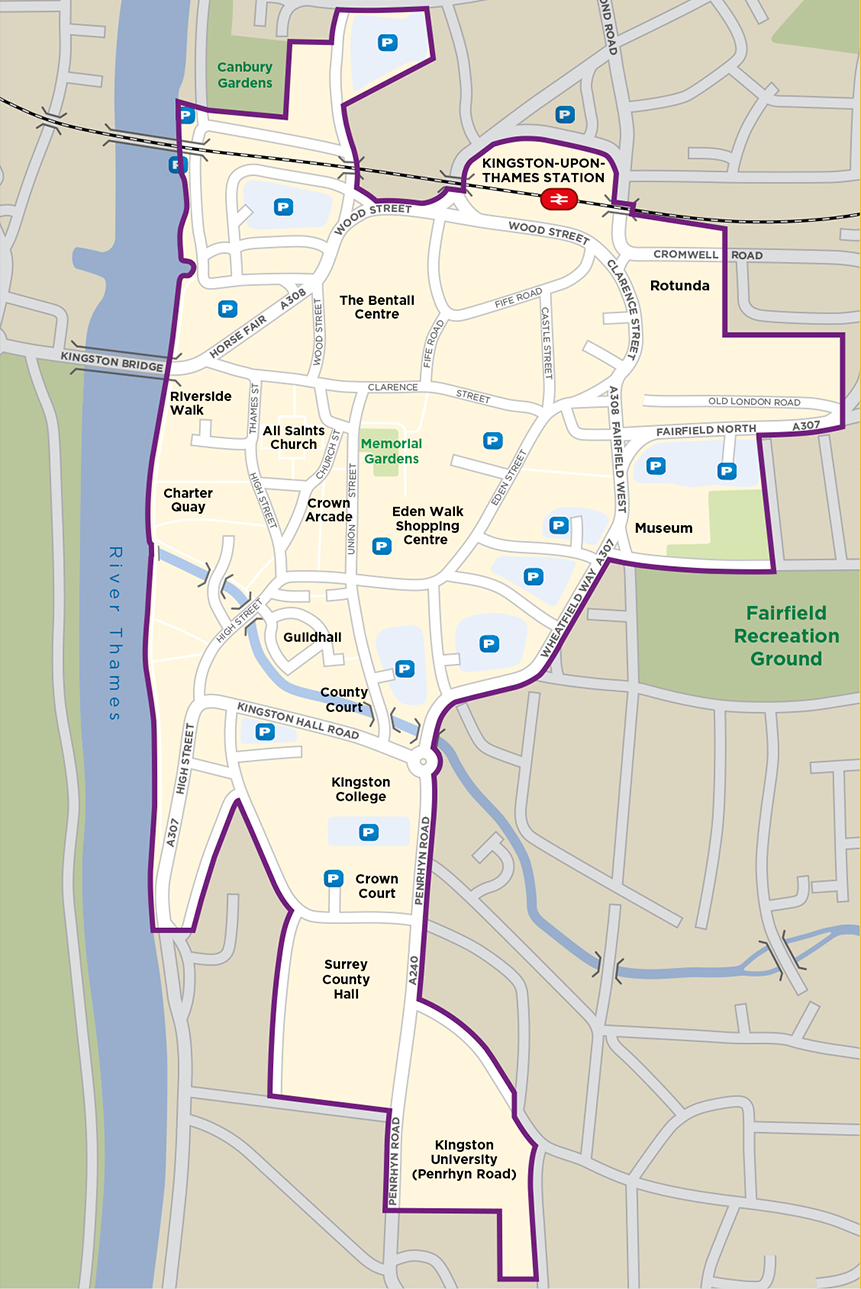 Looking for more information?
2020-2024 Business Plan
To see what we set out to achieve in our fourth term as Kingston's BID, view our most recent business plan.
DOWNLOAD
2020-2021 Annual Report
For a complete run-down of what we have achieved so far, take a look at our Annual Reports.
DOWNLOAD
2021 Explanatory Notes
If you have any further questions, view our explanatory notes or contact us directly.
DOWNLOAD