Below is a listing of job opportunities with our members in Kingston town centre.
If you'd like to list an opening for a role at your business, contact us.
Kingston First
Closing: 31 December 2019
Join our team
Kingston First are always on the look out for enthusiastic and energetic people to join the team. If you are a real team player who is familiar with Kingston, and you make a wicked cup of tea then do send over your CV to us at info@kingstonfirst.co.uk – we'd be happy to hear from you. Please note we are accepting speculative applications only and will be in touch as and when a suitable role becomes available.
EMAIL US
Halfords
Closing: 15 August 2019
Customer Services Advisor x 4
Halfords are currently looking for x4 temporary Customer Service Advisors on 12 hour contracts.
The role includes customer service, bike build, stock control as well as general store duties.
To find out more and to apply please bring your CV into the store or apply via the website.
Click Here For More Information

Pizza Express (High street)
Closing: 16 August 2019
Pizza Chef
Contract type: Permanent
Salary: Competitive with excellent benefits.
Pizza Chef
Why join our team?
You might guess that when you work with us you get a lot of free pizza. You'd be right!
What you might not know is we also offer full training all about our food and how to work within a kitchen, you don't need any experience and the training is fully paid. You'll also get flexible working hours, apprenticeship and qualification opportunities to earn while you learn and an exclusive discount portal giving you and your family discounts at supermarkets, high street shops and cinemas. You'll also get the opportunity to learn new skills, work with a great team – or family as we see it – and access to quick career progression if this interests you.
What you'll do:
We call our kitchen team "Pizzaiolos" – this name reflects our authentic Italian pizza and our passion for top quality ingredients. Our open kitchens are the heart of our restaurant family. And far from being hidden away you will be a core ingredient in delivering a great experience with passion and flair. It goes without saying that you will need a big appetite for creating truly authentic pizzas from scratch, to order, so we look to our kitchen team to take pride in every single dish.
Our story:
We have been around for over 50 years, have 600 restaurants worldwide and we are still growing. Each of our restaurants has its own personality, and that's down to our fantastic people – the only thing we care more about than our pizza.
We're proud of all the different team members that make up our family. Each person has a different background and story to bring to the table, and we think the more diverse our family is, the richer it is. As such, we assess each application only on the aptitude to do the job and nothing else. It's vital that no one is discriminated against. It's all part of our vision to have a world made happier by pizza
For more details or to apply please contact us on
0208 546 1447
Kingston1.manager@pizzaexpress.com
Click Here To Email
Kingston Council
Closing: 14th August 2019
Development and Promotions Officer (Kingston Museum)
Development and Promotions Officer (Kingston Museum) focusing on marketing of Kingston Heritage Service & both sites, developing and implementing income generation initiatives and managing our young peoples board
Click Here For More Info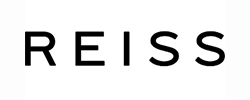 Reiss
Closing: 8th October 2019
Part Time and Full Time Sales Associates
We have exciting opportunities for experienced and enthusiastic Sales Associates to join our team in Kingston! We are currently offering part-time opportunities on a permanent basis. In return you will receive a competitive salary and excellent benefits!
The Role
As our Sales Associate, you will provide exceptional customer service and support our management team to achieve targets and operational goals.
Responsibilities of our Sales Associate will include:
-Deliver a premium and tailored customer service experience
-Provide in depth knowledge of the brand and our products
-Communicate appropriately and effectively with customers, team members and management
-Maintain store visual standards
-Enjoy working to KPI's
-Act as REISS Brand Ambassador
Our Sales Associate will have the following skills and experience:
-Experience in a customer facing role ideally within a premium or luxury retail environment
-Excellent communication and interpersonal skills
-Motivated, focused and driven to achieve individual and team goals
-Team player
-Takes pride in personal presentation and grooming
-Personable, confident and energetic!
If you think you have the skills and experience required to start your story as our Sales Associate, don't miss out – apply now!
Click Here For More Info