We collaborate with businesses, Kingston Council and other partners in the town to solve street-level problems, keep the town clean and improve the Kingston experience.
If you need to report any street-level issues like graffiti, noise or fly tipping, please visit Kingston Council's Report page.

REPORT A STREET-LEVEL ISSUE
Vibrant streets
Clean, vibrant streets are key not only in positioning Kingston as a must-visit destination, but also for the wellbeing of residents working in the town. We run initiatives that ensure streets are kept attractive and welcoming for visitors and locals alike.
Twice a year we deliver a deep clean of Kingston's streets; and our volunteering projects throughout the year contribute to weeding and light waste removal. We also invest in seasonal planting—last year alone, we installed over two hundred floral displays and hanging baskets across Kingston, creating a verdant and inviting streetscape.
108,000
Square metres of pavement deep cleaned each year

10,000
Incidents dealt with
200+
Floral displays installed each year
Christmas in Kingston
Every year we invest in the Christmas lights, tree, and decorations in the town. And we run Kingston's much-loved Christmas market—making sure it keeps its title as one of London's best.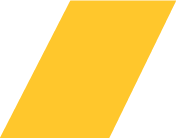 "
"A clean and attractive environment to work in and welcome people to is essential for all our businesses. The additional work that goes into extra cleansing, extra greenery, investing in the look and feel of Kingston is invaluable."
– Abi Dar, Yellow Zebra Safaris
If your business has been affected by a street-level issue and you require assistance, get in touch with the team.
GET IN TOUCH