First established over a decade ago, upwards of 20 town centre businesses take part every school holiday.
Our Thumbs Up It's Thursday event is a well-known favourite amongst both parents and kids of the Kingston community, designed to bring visitors to town centre businesses during school holidays with fun activities aimed at children and enticing in-store offers for their parents.

Benefits for our members
Members of Kingston First are invited to host their own event or activity for children to take part in such as scavenger hunts, face painting, cookery workshops and craft sessions that will help drive children and their parents into your venue.
Businesses love Thumbs Up—the event attracts visitors from all over the borough. Parents actively look out for news surrounding the event and often plan ahead for the day with their children, ticking off the activities they want to take part in and venues they want to eat at.
"We love Thumbs Up! It's a fantastic opportunity for young people and families to connect with each other and get inspired through our Today At Apple sessions. Our aim is to unlock creativity and inspire learning, and Thumbs Up has been a brilliant way to reach a wider audience."
– Russ, Apple Store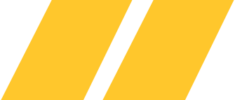 Promoting the event
We promote the event, investing in marketing tailored for local parents that includes:
Large-format posters around Kingston
Adverts in various magazines
Digital campaigning across social channels such as Facebook and Twitter
We also distribute a printed leaflet detailing all the activities and the times they take place, along with an illustrated map of the town centre:

"Thumbs Up It's Thursday was just great. We had loads of kids with parents come to dine with us, pushing up both our lunch and dinner sales. We'll happily continue to participate in Thumbs Up activities in the future."
– Roland, Las Iguanas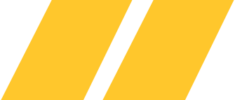 Getting involved
To get involved, all you need to do is come up with an activity that children aged 2 – 11 can take part in. Popular choices in the past include scavenger hunts, storytelling, face painting, craft activities, kids eat for £1/free, drama and dance workshops, cookery sessions and photo booths.
We encourage all activities to be free where possible, charging only a nominal amount to cover activity costs if needed. Activities are not to be sold for a direct profit.
Once you've designed your activity, send us your outline by the submission deadline for each period. We'll collate everything into one handy leaflet for parents and handle the promotion across our website and social media.
To send us your activity, please fill out a form using the button below.
APPLY FOR THUMBS UP IT'S THURSDAY
2021 Thumbs Up Dates & Submission Deadlines
February Half Term
TUIT Date:
18 February 2021
Submission Deadline:
14 January 2021
Easter Holidays
TUIT Date:
1, 8 & 15 April 2021
Submission Deadline:
25 February 2021
May Half Term
TUIT Date:
3 June 2021
Submission Deadline:
29 April 2021
Summer Holidays
TUIT Date:
29 July; 5, 12, 19 & 26 August 2021
Submission Deadline:
24 June 2021
October Half Term
TUIT Date:
28 October 2021
Submission Deadline:
23 September 2021