This week we caught up with Yellow Zebra Safaris, an award-winning luxury tour operator that specialises in 'Safari Africa'. We hear all about their journey from being founded back in 2012, their passion for the Kingston community and of course about their knowledge and love of African safaris.
---
Although Yellow Zebra is a relatively young company – founded in 2012 – we've had a few lives so far. YZ has progressed from a small independent business on the outskirts of Kingston, to outgrowing its position and becoming a well-established leader in the industry with a larger office in the centre of town.
At the very heart of Yellow Zebra is our passion to provide life-changing safaris to Africa. We achieve this by being rigorous in our opinions and our knowledge. Our experts design luxury and adventure holidays, based on their own personal experience – some were born and raised in Africa, while others have worked as professional guides or have been camp managers. Our connection with the continent is strong.
Moreover, we love the Kingston area where we work – it has become more than just a base for us all. We've helped with numerous rubbish clean-ups, we've planted greener and bee-friendly areas (check out the spot next to Bentalls), we've participated in as many local efforts as possible, and we make it our personal challenge to get the recycling standard award each year. We don't print brochures or unnecessary documentation – instead we have a handy client portal. That way we operate at our fullest capacity but at our lowest impact.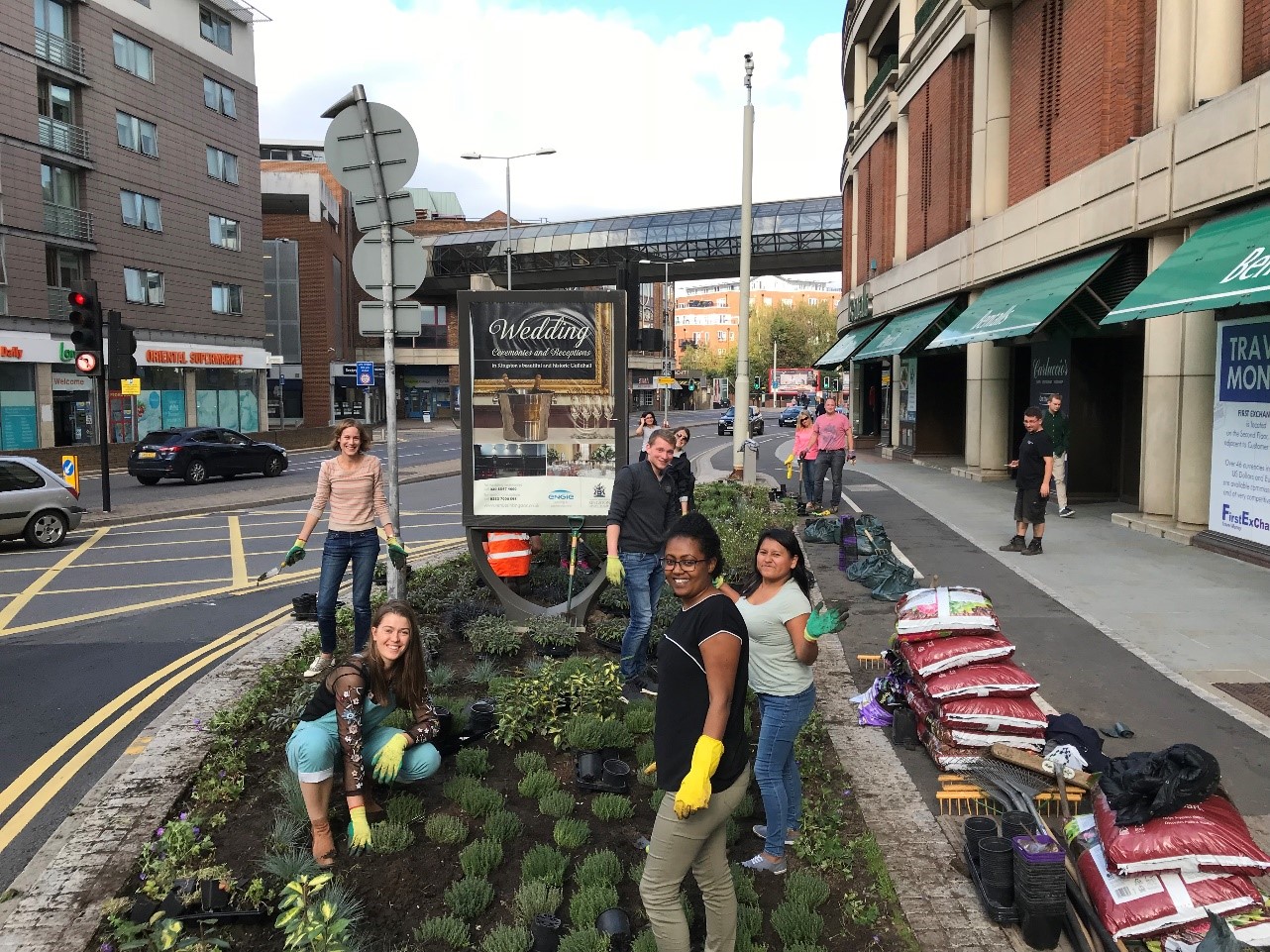 Our team enjoys some incredible socials and bonding events locally – we've had a go at escape rooms, archery, Zorb-football, croquet, dragon-boat racing, canal and river boat cruises, and the King's Quest Game of Stones Treasure Hunt!
Of course, our other home is what we call 'Safari Africa', and we love nothing more than arranging trips for clients. If you haven't been on an African safari before, you are in for a real treat! But deciding where to go really depends on your preferences, such as how much it will cost, when is the best time to travel, and what wildlife you'll be likely to see in any location. Often the research can be baffling and time-consuming. And that is where we come in.
It's our job to design the best safari for the customer. There is simply no substitute for our level of extensive 'on-the-ground' experience when it comes to planning the ultimate holiday.
If you want to find out more, please don't hesitate to contact us here.
In the meantime, we wish you safe and happy travels!
Yellow Zebra 🦓
---
We love hearing from our members how things are going. If you would like to write a Member Spotlight, drop an email to emma.norman@kingstonfirst.co.uk.