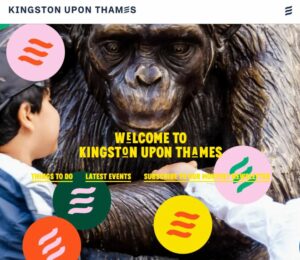 If you have visited our consumer website – kingstonuponthames.info – in the past few days you may have spotted a few changes.
These changes have been made to harness the full potential of the consumer brand and keep bringing new users to the site.
Here is a taster of some of the important changes we've made:
With most visits to our website via mobile devices, we've now made it even easier for people to find your news and promotions by moving them to the top of the homepage.

We've also enhanced the way events are displayed to give us greater flexibility over the content of one of the site's most popular sections.

Plus, we've streamlined the editing process, strengthened security and boosted accessibility too.
Don't forget to get in touch so we can help share your news, events and offers with our ever growing local consumer audience of 14k+ monthly website visitors.