For this Member Spotlight, we are catching up with the folk at Kingston stalwart Rotunda. We hear all about them dipping their toes into the world of film, as well as some exciting new additions to the venues leisure offering.
---
It's all systems go at Rotunda!
As a popular leisure, entertainment, and food destination in a prime location opposite Kingston train station, we've had a strong start to 2022 with new refurbs, new openings as well as becoming home to the inaugural Kingston International Film Festival.
What's happened recently?
If you've visited Rotunda in the past six months, you'll have spotted the large mural on the upper mall outside ODEON, this was designed in partnership with KIFF and local artist SKYHIGH to bring awareness of the festival as well as support local artists capturing customers as they head to watch the latest blockbuster movie.
KIFF (Kingston International Film Festival) was a three-day event held across three venues in the borough, showcasing 99 independent films. Supporting independent talent within the industry, Rotunda was proud to be a festival partner and host for the weekend's activities. Films were shown in the ODEON as well as networking events at the KIFF Studio Headquarters next door to Kingston Escape Rooms. The weekend ended with a Gala evening at the Rose Theatre where we were delighted to present the Rotunda award for best documentary. It was a great success, and we look forward to continuing to support initiatives to benefit the community of Kingston.

What's new this year?
Now one of the UK's largest bowling operators, Tenpin expanded its offer at Rotunda this year to create a "total experience" for local communities, students, and families. The refurbished venue is an exciting development for the area and community. The new site boasts the addition of a brand-new Houdini's escape rooms, a refurbished bar and extensive fit-out across all 16 bowling lanes. There's something happening 7 days a week, with regular social events such as live DJs, Live Sports Events plus beer pong, air hockey, and pool.

In June we welcomed the country's leading pub and retailer brewer The Cornerstone Pub to Clarence Street which offers a great social environment. The perfect meeting place for distant friends, families catching up now has American shuffleboards, smart darts and pool – as well as live music and quiz nights throughout the week. You can also tuck into some classic pub grub, from steak nights to Sunday roasts.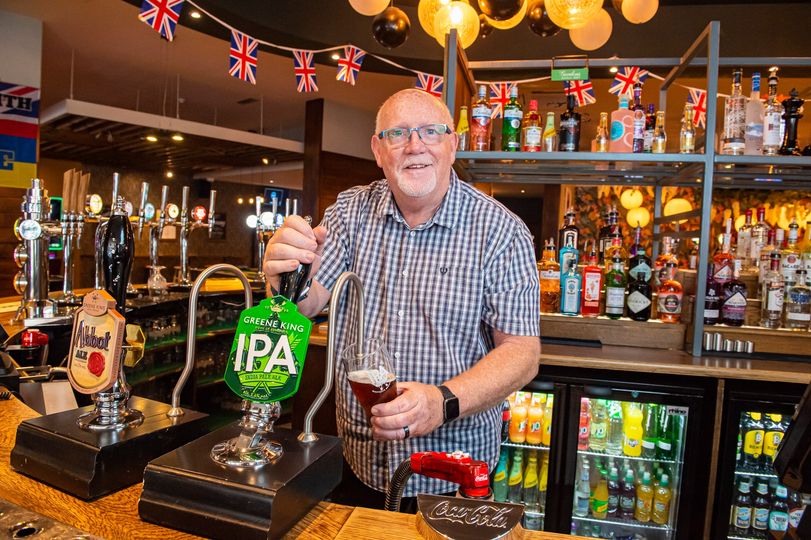 What's coming up?
As demand for high quality entertainment continues, we look forward to welcoming customers to Rotunda to engage in exciting activities. Whether it's to challenge colleagues to escape in 60 minutes at Kingston Escape Rooms or host a pizza party at Pizza Express. Perhaps an immersive role-play afternoon at Picnic to tire the kids out, then a Blaze class at David Llyod to do the same for parents too. Five Guys and KungFu are popular pit-stops for hungry tummies, before heading to watch the latest movie in IMAX at ODEON. And when the week is done, there's nothing better than a Sunday roast at The Cornerstone Pub with a family stroll along the River Thames.
As well as catering to students, families and friends, there are lots of local business discounts from brands at Rotunda for neighbours to enjoy. For those looking for a social activity, a place to grab a few, beers with friends as well as have a game or two then the Rotunda has some great deals and packages.
To stay up to date with the latest deals, events and activities by signing up to our newsletter:
www.rotundakingston.co.uk/newsletter
---
We love hearing from our members how things are going. If you would like to write a Member Spotlight, drop an email to emma.norman@kingstonfirst.co.uk.